Vedanta Study Circle and Ramakrishna Ashrama, Detroit, Michigan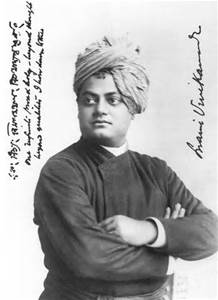 Swami Vivekananda visited Detroit between February and March of 1894.His visit to Detroit was facilitated by Thomas W. Palmer, Senator from State of Michigan, who was the president of the National Commission of the World Columbian Expo in Chicago 1890-1893. Thomas Palmer was a Unitarian and also a member of the freemasons.
Read more...
About us
The Vedanta Study Circle of Detroit meet for Vedanta Study on the 1st and 3rd Saturday of each month from 4:00 - 6:00 p.m. The Vedanta Study Circle sessions are conducted by devotees, under the spiritual guidance of Revered Swami Ishatmananda ji , Head of the Vedanta Society of Chicago (a branch center of the Ramakrishna Math & Mission, Belur Math). This group started its activity since July of 2014.
We have been studying vedanta in the light of the teachings of Sri Ramakrishna, the Holy Mother Sri Sarada Devi and Swami Vivekananda, along with meditation sessions and bhajans (holy songs).
Through this study of their extraordinary lives and teachings, we aim to get the benefit of spending time in holy company (Satsanga) of devotees, and at the same time learn ways to assimilate the eternal teachings of the upanishads in our daily lives. Vedanta does not ask us to believe in any particular form or idea of God, or subscribe to any particular religion - it only asks us to be bold and sincere in our search for the Truth.